Yacht Communications

Waterside can provide VSAT and 4G Data Sim connectivity to superyachts. Either at our shipyard facilities in Spain or via remote visits onboard worldwide, our teams can supply, install, configure and maintain satellite domes and flat panel antennas.

Onboard, you can combine and distribute VSAT and 4G data as and when/where needed via the designated App, combine sim card data bundles and downgrade/upgrade a flexible VSAT contract that takes into account quieter times onshore (for example, shipyard periods). We also supply an integrated IPTV solution as well as VOIP services.

DISCOVER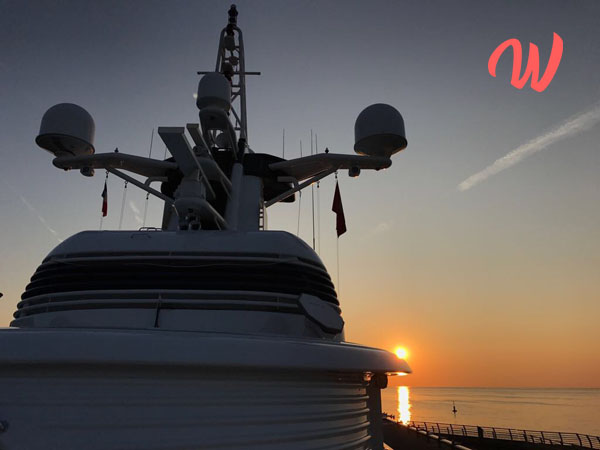 VSAT
Global VSAT solutions across C-Band & Ku-Band frequencies with 24/7 Support.
4G DATA
4G Data Sim solutions for superyachts visiting Europe, USA and the Caribbean..
Flat Panels
Revolutionary, lightweight and flexible flat panel antenna products and technologies.
TV & VOIP
Full suite of integrated IPTV services available, in addition to traditional satellite tv.